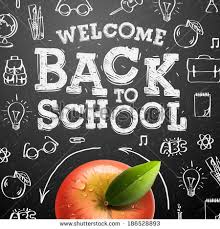 Welcome to the 2016-17 School Year!
By July 30th, please read through and complete
the following information
School starts Wednesday August 17th at 8:25 am. Please allow for traffic.
Returning student schedules will be mailed the week of August 8th if all fees have been paid, school property returned and the

Emergency Card & Acknowledgement of School Policies form filled out online.
New Student Orientation will be Tuesday, August 16th at the following times:
Middle School 1:00 - 2:30
You will be able to get your schedule, locker, iPad and see the campus at this time.
All Families:
1. Complete the online Emergency Card & Acknowledgement of School Policies

by July 30th

.
IPad and Technology Use Agreement

IPad Use of App & Web Services

Volunteer Confidentialit

y Statement
2. Please be familiar with the Parent and Student Handbook which includes the following documents:
Academic Integrity Policy

Honor Code and CPREP Student Pledges

iPad Network/Online Agreement

Volunteer Confidentiality Statement



3. Please see the links below for other important information.